We all know the turkey is the STAR of Thanksgiving, and even though that "puppet" above is do-it-yourself, lol, I was thinking of something a little more grownup. The first offering is painted mason jars. (Seems you can use mason jars for every holiday there is!)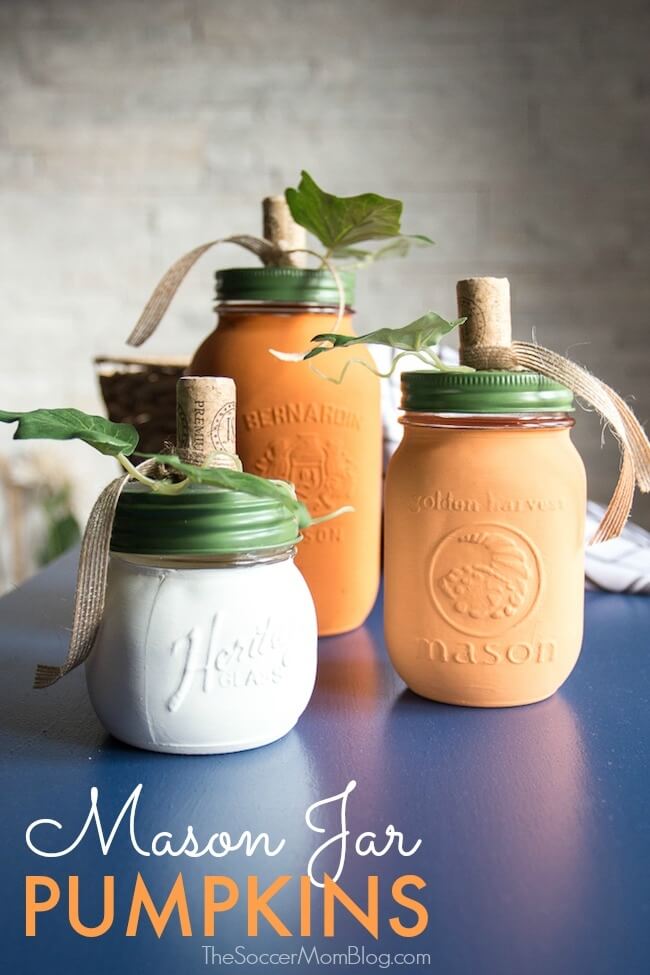 They make a wonderful grouping, require little skill (being able to paint and glue) and they look awesome! If you'd like step by step instructions, please visit TheSoccerMomBlog.com
The second offering is also pumpkins, but these require certain skills.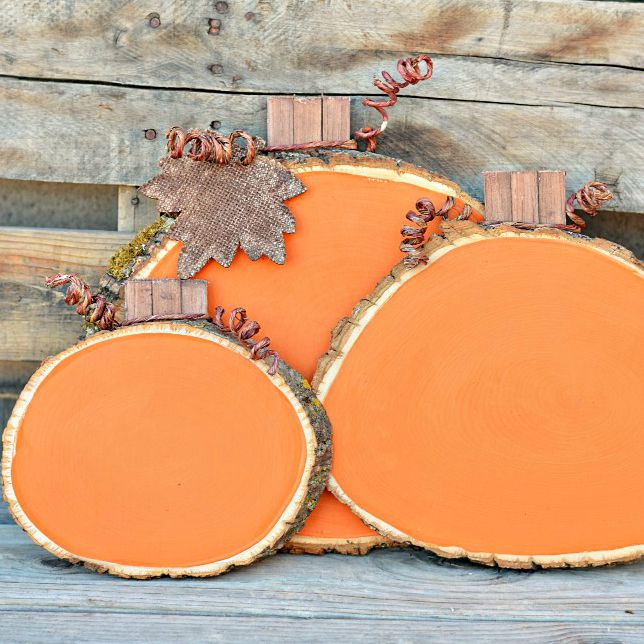 This is from: woodyouliketocraft.blogspot.com. A slice is cut from a log (the skilled part). Then apply paint to nearly the edges. The "stem" is a 2 1/2 inch piece of thin wood glued to the back of the wood slice. Spray stiffener (starch) or mod podge can be applied to burlap, and then when dry, leaves can be cut from that. Spray the stiffener on thick jute to create the curlicue. (Wrap the jute around a thick dowel, apply the stiffener and allow to dry before sliding it off the dowel.) Glue in place.
The last offering is a "reclaimed" project that I adore!
When I saw the pilgrim pair, I remembered I had 2 wooden candle holders in a box in my basement. But they could be found at flea markets and yard sales. The heads are 2 inch wooden doll heads (Hobby Lobby $1.99 each). The hat is a reclaimed wooden napkin ring and a wooden disk (Hobby Lobby $.29 each). The collars and the lady's hat brim are white foam remnants.
There are 2 ways to approach this project: glue the wooden pieces together before painting OR paint the pieces first and glue second.
The directions say to first remove the metal insert in the candle holders or bend them inward. Mine did not have them at all. He then glued his pieces together.
He painted the pilgrims next, allowed them to dry, and cut out the foam pieces. Then he glued the foam pieces on and viola, they're done! Easy peasy!