Let's face it, the turkey is the STAR of the Thanksgiving holiday! That being said, it's not important to include the turkey in EVERY facet of the day, right? I'm not even sure that IS a turkey in the photo above—looks like the Loch Ness Monster to me.
In my house, we never did much with appetizers on Thanksgiving—the meal was THE focus—and eating before that seemed sacrilege.  However, if you want to present your guests with something to do – why are they not pitching in and helping is my question— here are some lovely centerpieces to showcase your talents and occupy their time–seriously, there's always a need for someone to wash dishes.  Your guests will nosh, laugh at times, and be full by dinner. Que sera sera.
The Fruit Kabob Turkeys
The Turkey Cheesed Ball (doesn't he look mad?)
The Child's Table Turkeys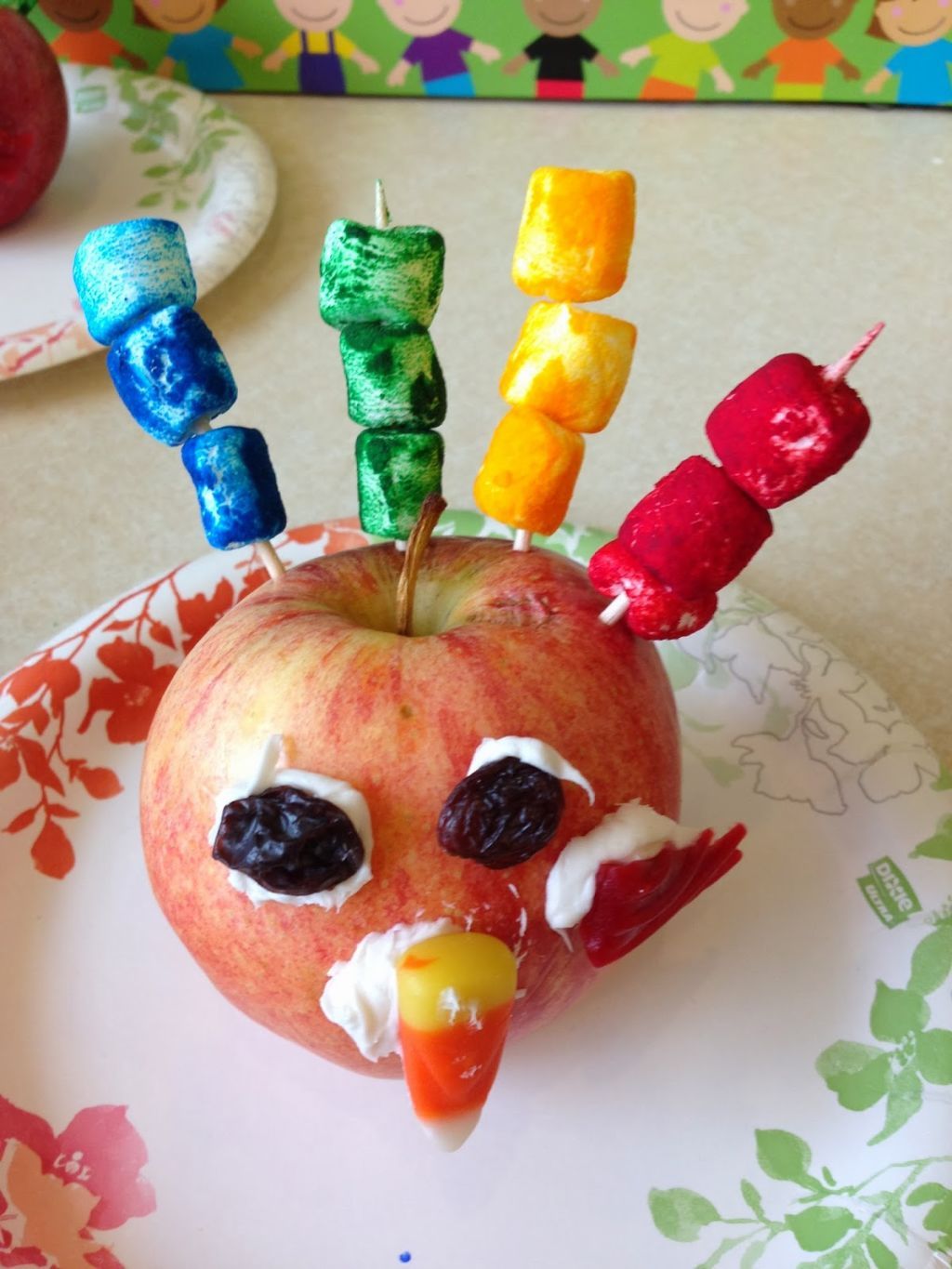 Turdey CAKES? (not a typo–look at them!)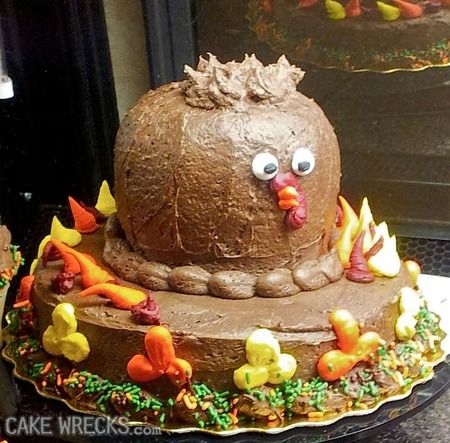 My suggestions?
Keep it simple…
Keep it fun…
Keep it real…