When I was a child, no, not quite all the way back to the Flintstones era, but close, August was back-to-school month. To me, that was an exciting time! The promise of a new school year, seeing old friends again, wondering about my teacher.
As soon as I learned to sew, I was in charge of making my back-to-school clothes.  There was a man who came to the neighborhood driving a paneled van full of "dress-length" fabrics.  (How Little House, right?) He arrived early summer, so we had plenty of time to make some skirts, tops or dresses.
But in August, the entire family went to Kmart!  We all got new sneakers or shoes (whichever we needed).  But then it was off to the really exciting aisle—the stationery supplies!!  Oh my! Standing in that aisle, pencils and pens, erasers and markers on one side and all the notebooks, tablets and paper on the other!  I was in heaven!  The possibilities!! I picked up a spiral notebook, imagining all I could write in it!
While my mom helped my sister and I load up on what we'd need—3 ring binders, paper, spiral notebooks, pencils, pens, some report covers, a glue stick—my dad kept my younger brother busy.  We clutched our treasures and dutifully placed them on the cashier's conveyor.  My brother struggled to put his new box of crayons on the belt too— no one was left out!  And the cashier gave us each our own bag!
As we got older, we would need to buy slide rules and calculators, and the accursed gym suits!  Boys were lucky, their gym period only required shorts and a T-shirt, but girls?  We were ruled by the whims of the gym teacher.  Since I had an older sister, I already saw the gym suit she had to wear.  It wasn't bad: a navy-blue crisp cotton all in one suit that snapped up the front, and was slightly gathered at the waist.
I thought that was what I would have to wear…no such luck!  I got the new gym teacher—younger, definitely, but one who demanded comfort over style.  So off we went to the local sporting goods store to try on and purchase one.  Oh my goodness!  It was hideous!  It had navy-blue and white HORIZONTAL stripes, elastic waist and a stupid short back neckline zipper.  Not a single girl in my class liked the uniform.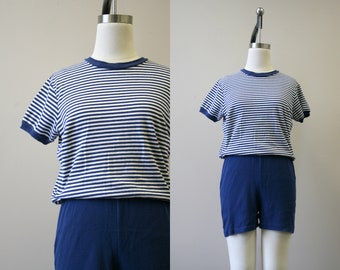 Fast forward…a few years…(let's leave it at that…lol)  …school shopping is completely different!  My granddaughter doesn't have to wear a gym suit. A T-shirt and shorts are acceptable. She still needs a few pencils, but since cursive is no longer taught in school, she needs no pens or spiral notebooks.  She did need folders—to keep all her "handouts" together.  If she wanted to take extra notes, she would do it on the handouts or on the Chromebook she was "given" from the school district to take notes and do assignments.  She would be required to turn the Chromebook back into the school when she graduates.  She brings a water bottle with her every day and she is REQUIRED to have a backpack.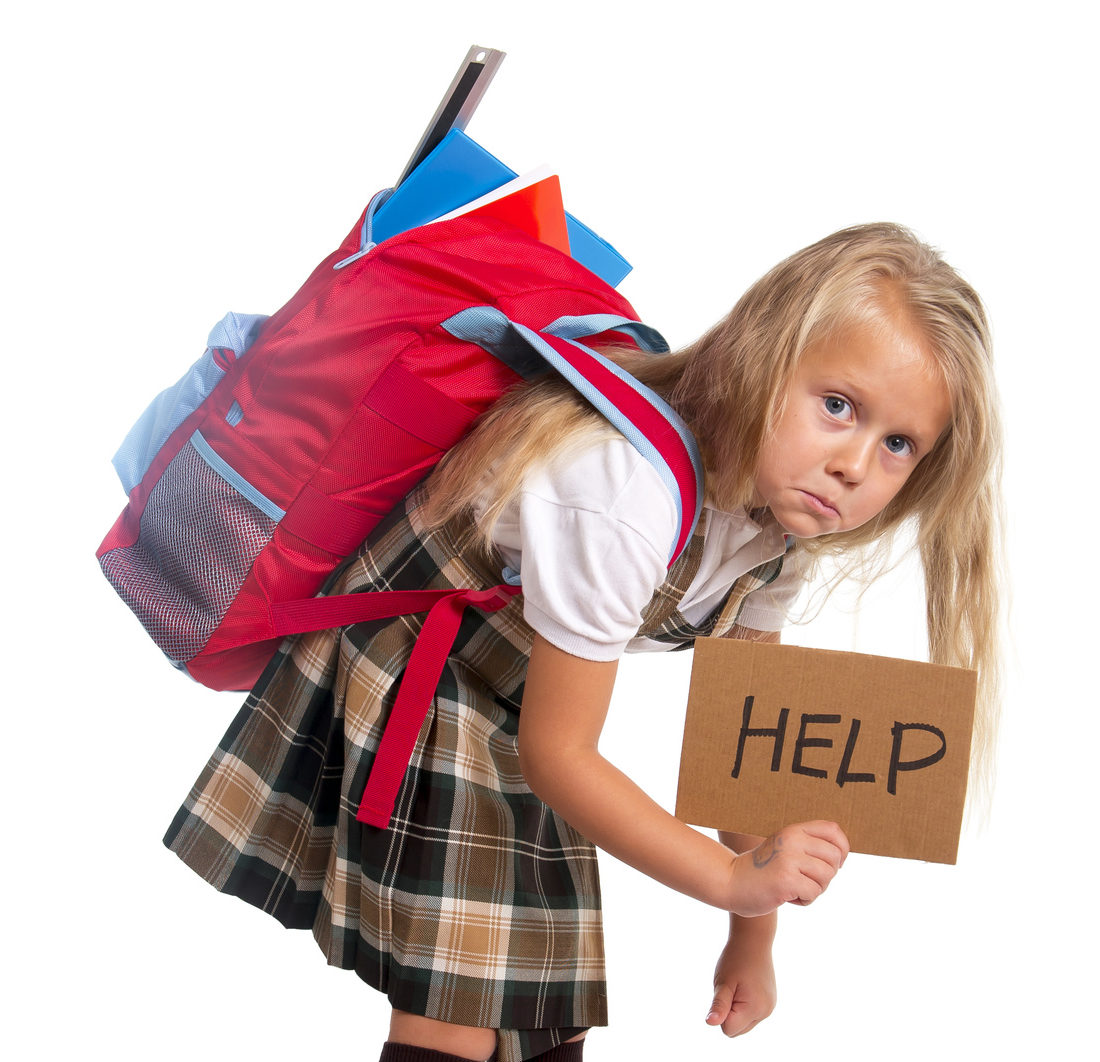 *By the way, before I typed this into wordpress, I wrote it out longhand…in a spiral notebook! Grandma is still "old school"…LOL