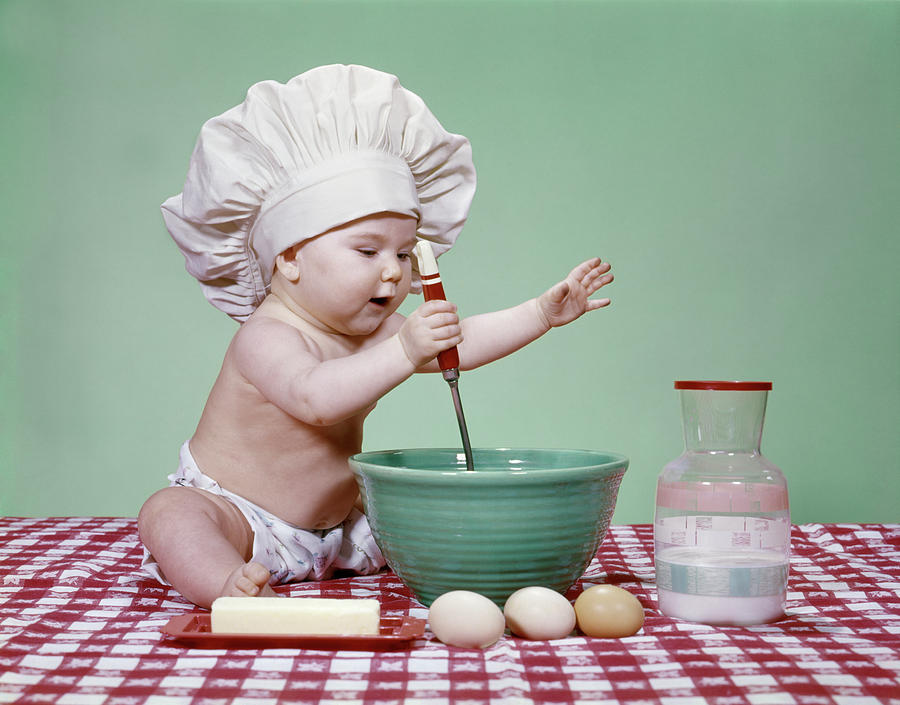 Pumpkin Pie is usually the chosen dessert for Thanksgiving dinner, but pumpkin roll is a wonderful alternate!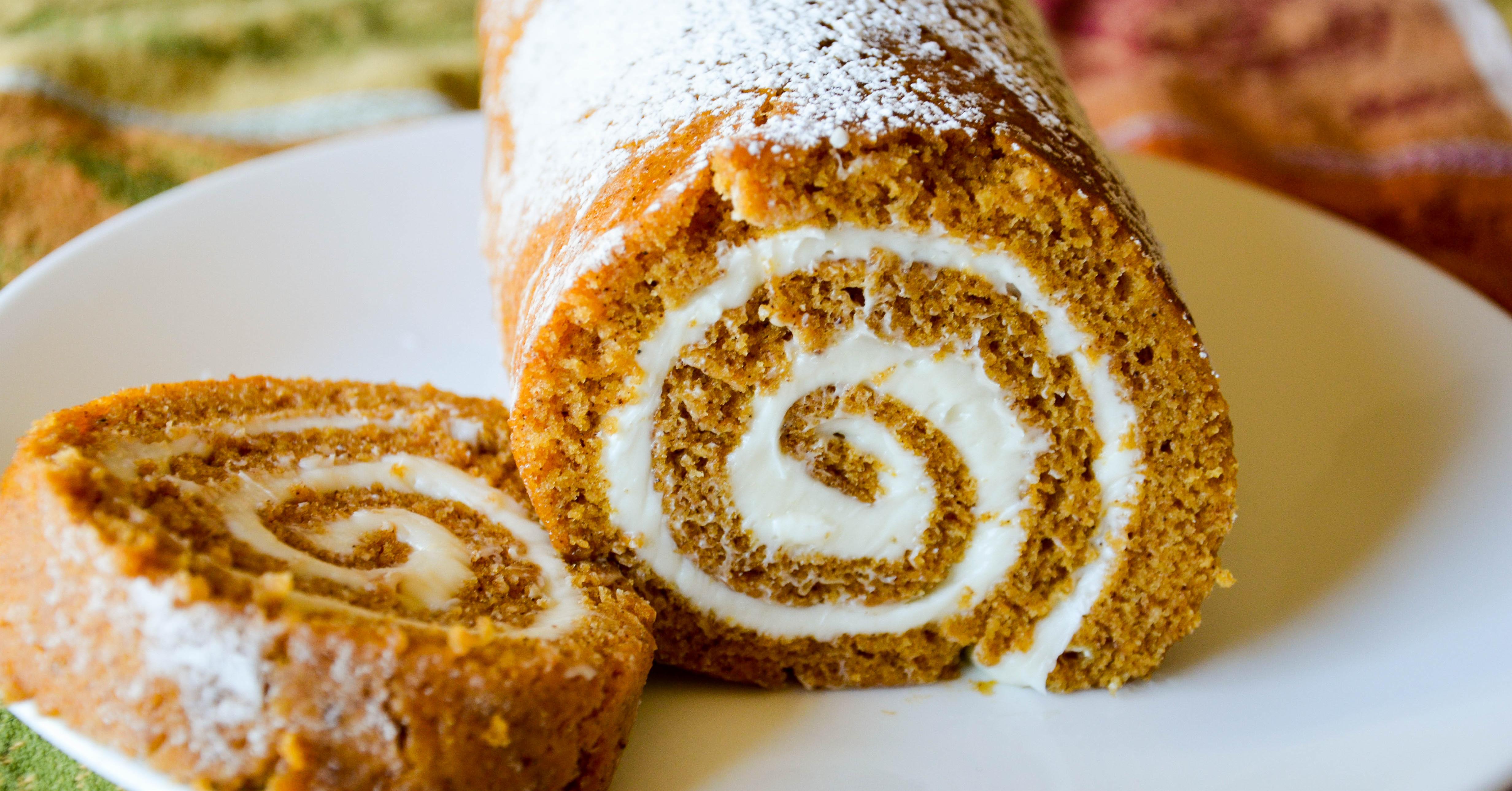 Cake
3 eggs
1 cup sugar
¾ cup flour
2 tsp cinnamon
2/3 cup pumpkin
1 tsp baking soda
Preheat oven to 350*. Line a cookie sheet with waxed paper. Beat the 3 eggs with the cup of sugar. Add the flour, cinnamon, pumpkin and the baking soda. Mix well.
Spread onto wax paper lined cookie sheet. Bake 10-15 minutes. Cool slightly. Turn onto terry towel sprinkled with powdered sugar. Roll up like a jellyroll and let cool completely.
When cool, unroll and spread filling onto cake and roll back up.
Filling
12 ounces cream cheese, softened
4 Tbsp butter, softened
1 cup powdered sugar
Cream the cream cheese and the butter. Add the powdered sugar.
Viola! Pumpkin Roll! 
Now if you're interested in making a pumpkin roll with a little extra pizazz, check this out! (This is from the Sugar Hero website: http://www.sugarhero.com)
It's created by using a template and a batter made of butter, egg whites, sugar and flour to pipe the gorgeous leaves in the jelly roll pan ahead of time.  (Full instructions can be found at their website.)  Then the pumpkin roll recipe proceeds as above.  The design bakes onto the pumpkin cake part and creates a beautiful presentation.