Summer is the perfect time to hit the dollar stores and load up on pool noodles! They are not just for toddlers in pools any more! They have many uses outside the pool–so stock up and use them everywhere!
Crutches: Noodles can be used to soften the hand and arm pit guides. Simply cut to the proper length and then make a slit.
Kneeling Pad: Noodles can used to kneel on in the garden. Cut them in pieces to increase the usage from one noodle.
Fill a bucket with water: If your sink is too shallow for a proper bucket to fit in, use a noodle.
Create a floating drink bucket for a pool: You'll need a plastic bin, a noodle and yarn. Cut 2 sections of the noodle in the length of the bin and 2 the width of the bin. Thread the yarn through the pieces and tie.
Hold your plants up!
Paintbrush holder: Cut pieces of the noodle to fit on one or more sides of a paint bucket.
Make a cake-pop stand.
Use a noodle to hang items in the garage. Cut one side flat and glue to the wall. Cut slits into the noodle to create the hanging openings.
Make a disposable squeegee. You'll need something with a handle–like a rake.
Make your outdoor furniture more comfortable.
Make Halloween witch legs.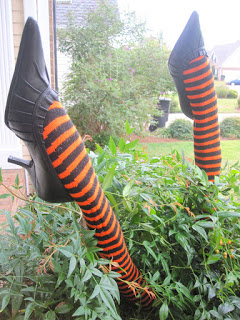 Create backyard fun! Bend the pool noodle into a racket shape, cover the noodle with a mesh bag (like fruit comes in) and duct tape the bottom. Use a water balloon to bat back and forth.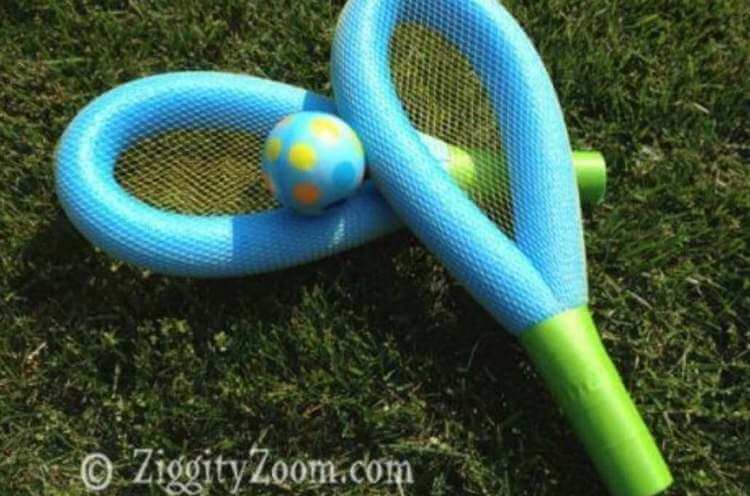 Create a camping bathroom. You'll need a bucket, a noodle, and a plastic bag.